Odor Control Chemicals
D-ODORIT 300
D-ODORIT 300 is an industrial masking agent (water-based) which also has mild detergents for cleaning and encapsulation properties. Many different fragrances to choose from including rain fresh, grape, cherry, vanilla, pine, and many more. This product has many industrial uses including general odor control, waste-water odor control, spill control, lift station odor control, soil remediation and odor control of contaminated soils and many others. Highly dilutable formula. Non-flammable and non-hazardous. Masks many types of unpleasant odors. Removes light oils and residues.
Tank Cleaning
General Deodorizing
Substance Removal
Cleaning Operations
Equipment Decontamination
| | |
| --- | --- |
| Dilution Rate | Up to 30 times with water |
| Set Time | 30 minutes to 24 hours |
| Temperature | Warm water helps stripping |
For Scrubbing applications, make sure product has been treated with de-foaming agent.
| | |
| --- | --- |
| Specific Hazard | Eye and skin irritant |
| Flash Point (°F) | Above 120° |
| Biodegradability | Excellent |
| pH | 7.5-8.5 |
| Unusual Hazards | None |
| | |
| --- | --- |
| Available Quantities | 5, 30, 55 and bulk quantities |
| Packaging Material | Poly |
| Other Information | Do not let product freeze. |
D-DOORIT 300 was used at a plant which was being demolished. The plant had many tanks which had to be cleaned prior to demolition. These tanks contained smelly solvents and industrial wastes. Our product was used due to its multi-use capabilities. The product was injected into the tanks and allowed to soak for 12 hours. The tanks were then rinsed and cut into pieces.
A spill of acrylic acid prompted the use of D-ODORIT 300 to control and neutralize the odors. Our product was pumped over the entire spill area by an Emergency Spill Control Group. The product was allowed to seep into the soil and counteract the acid. In addition, the pleasant fragrance greatly reduced neighbor concerns.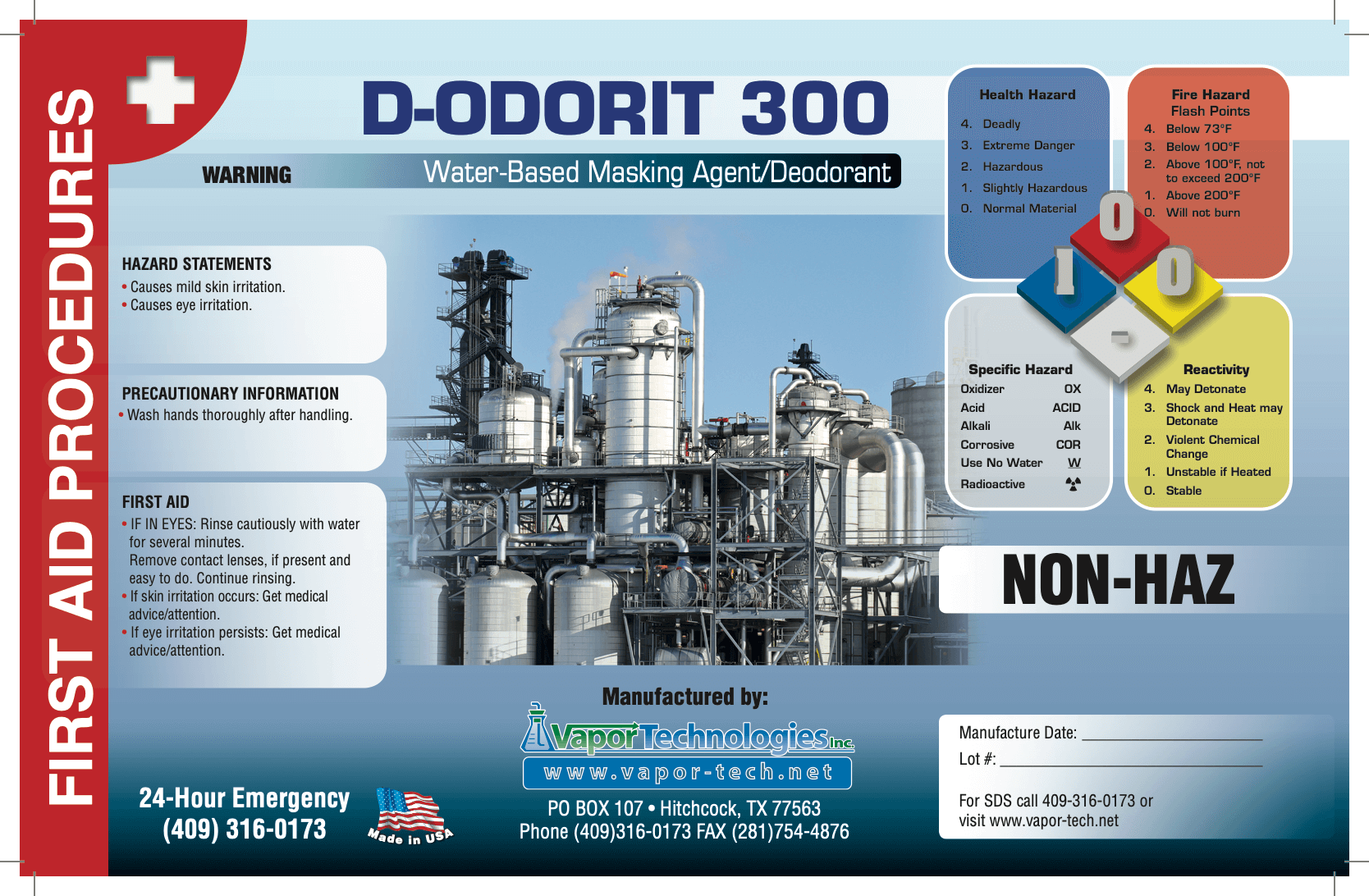 Related Products
Check out these other great Odor Control Chemicals products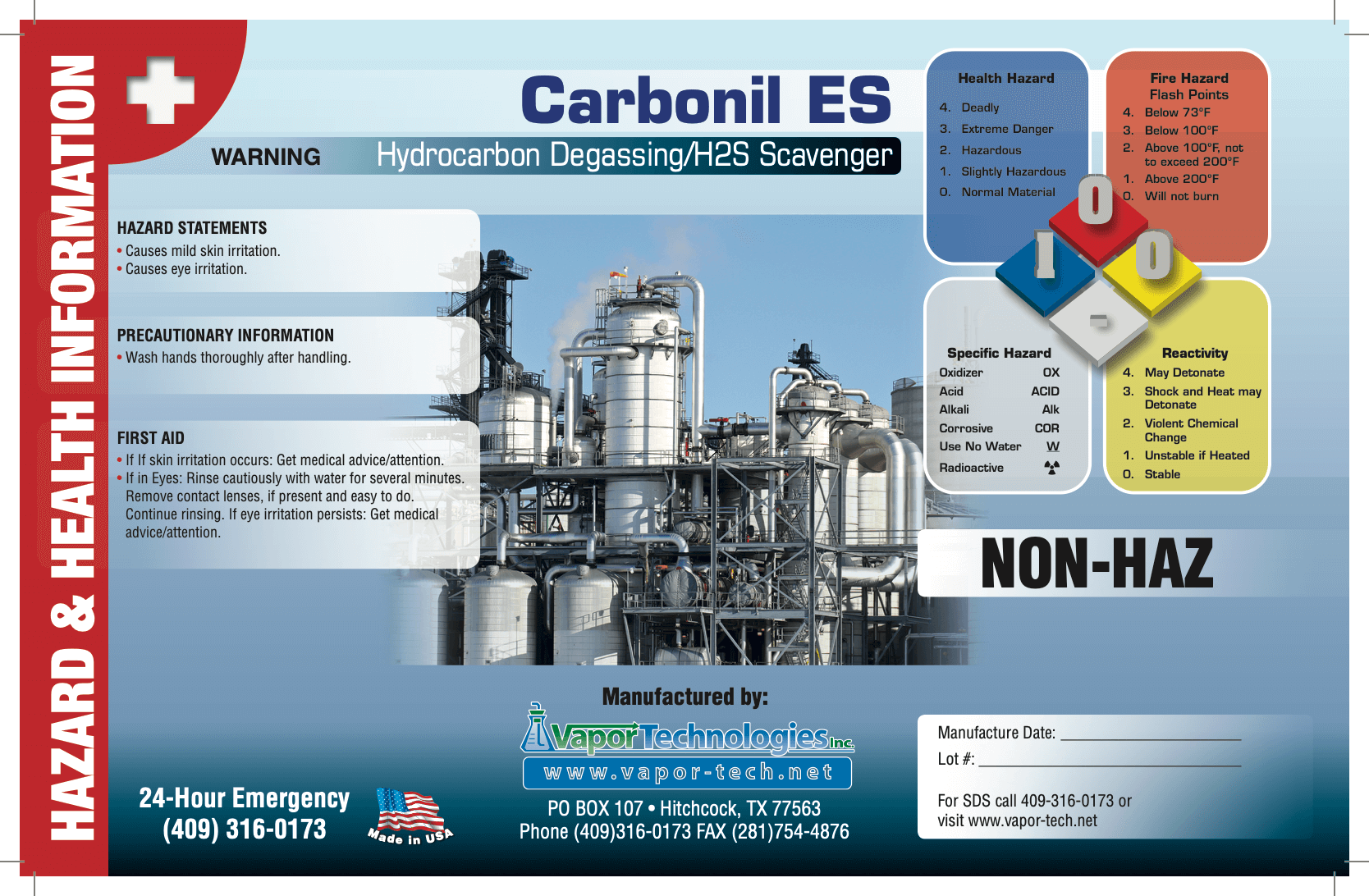 CARBONIL ES was designed for applications which have both hydrocarbon levels and H2S.