Vapor Scrubber Chemicals
ENVIRO-SCRUB VT (6% Solution)
Enviro-Scrub VT (6% Solution) is a pre-diluted mixture that is designed to quickly neutralize H2S. This 'ready-to-use' solution takes the guesswork out of dilution for a particular job. Since it is already the recommended 6% dilution, not mixing is necessary. Simply add to the reservoir of your scrubber (or tank containing H2S. Each gallon of the 6% diluted solution is able to effectively neutralize .18# of pure H2S. Therefore, a 275 gallon tote of this media is able to neutralize 49.5# of H2S.
Tank Cleaning
Waste Water Odor Control
Vapor Scrubber Systems
Municipals
Remediation
| | |
| --- | --- |
| Dilution Rate | Pre-diluted (ready to use formula) |
| Reaction Potential | Does not interact with carbon dioxide |
When solution becomes cloudy or opaque it is in need of change-out. Failure to change spent solution could result in particulate and solids which could clog lines. It could also result in low removal efficiencies since this is an indication the solution is completely spent.
| | |
| --- | --- |
| Specific Hazard | Eye and skin irritant |
| Flash Point (°F) | Above 220° |
| Biodegradability | Excellent |
| pH | 10-11 |
| Unusual Hazards | None |
| Other Information | 30°F |
| | |
| --- | --- |
| Available Quantities | 5, 30, 55 and bulk quantities |
| Packaging Material | Poly |
| Other Information | Do not let product freeze. |
Enviro-Scrub VT (6% Solution) was used in a packed-column scrubber. This scrubber was hooked to the exhaust of a frac tank which had 250ppm of H2S. The packed-column scrubber offered very little back-pressure and the efficiency was 99.5%. The customer liked the fact that the operators did not have to dilute the chemical with water. Operator risk was minimized. Spent media was deemed non-haz and sent through the plants'WWTP.
Enviro-Scrub VT (6% Solution) was used in an E550 Vapor Scrubber unit to control H2S from truck emissions. While the trucks were being lled with sour crude, the H2S vapors were routed through the scrubber where the chemical media neutralized the vapor.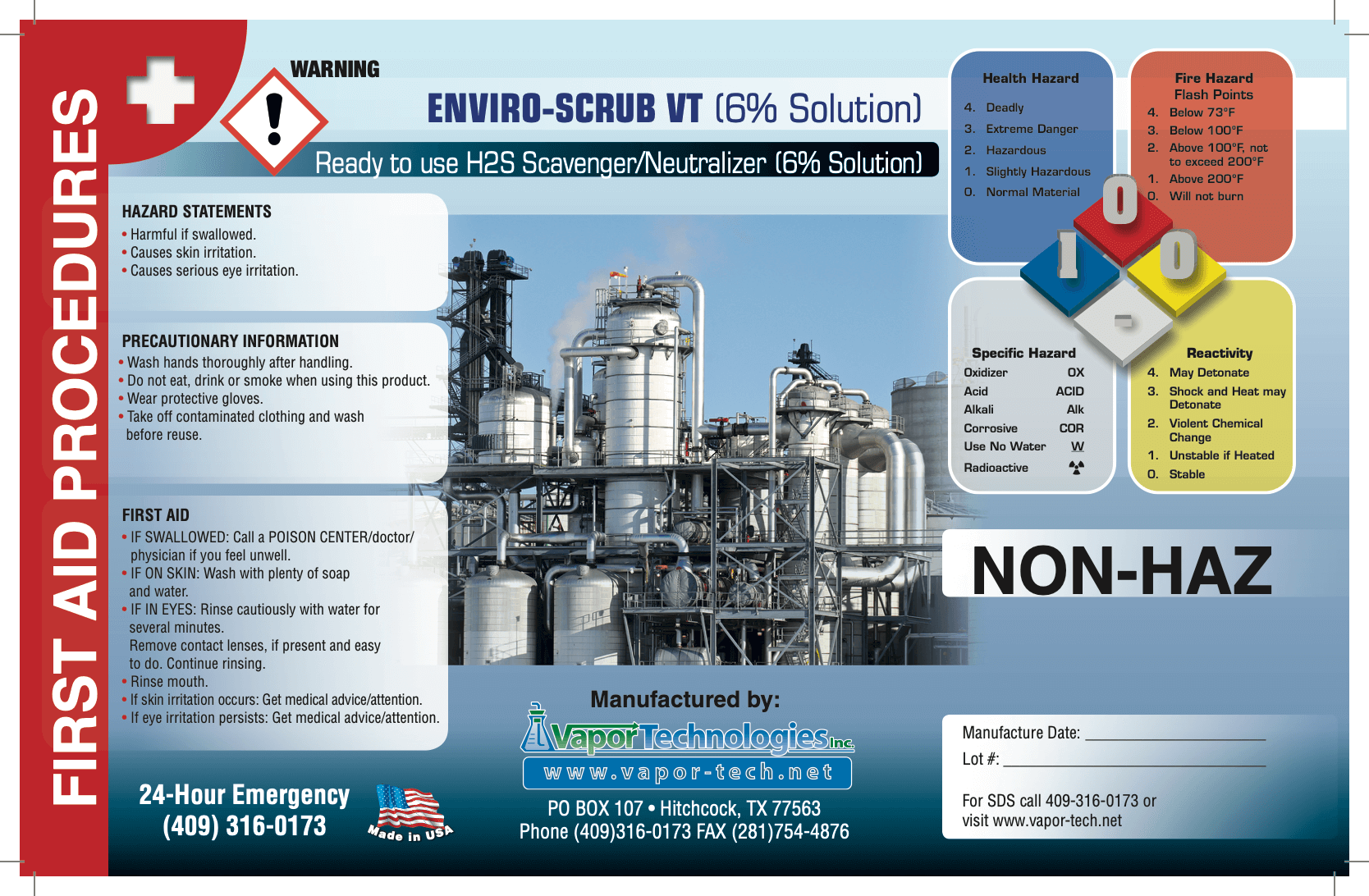 Related Products
Check out these other great Vapor Scrubber Chemicals products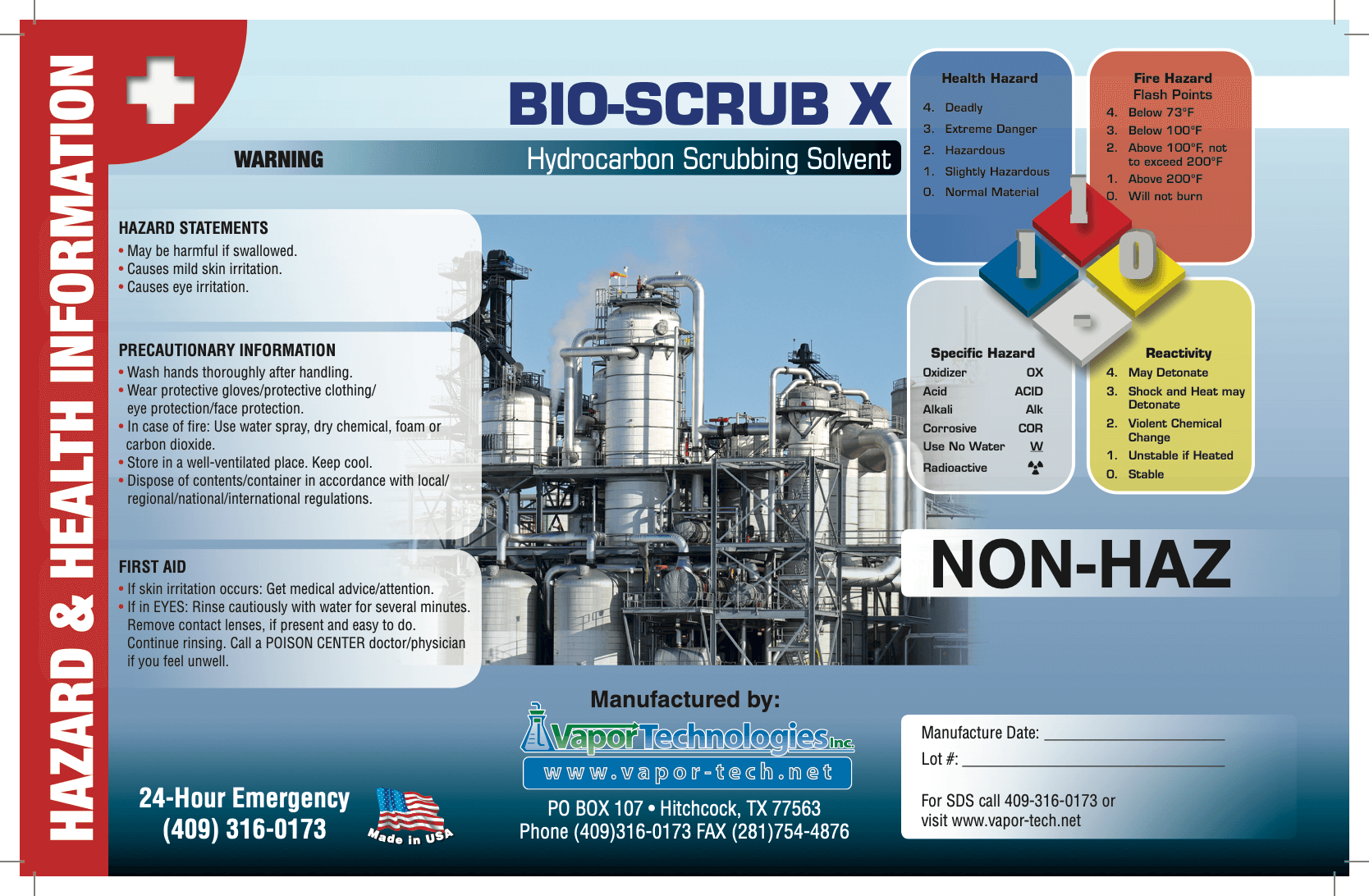 Bio Scrub X is a 100% biodegradable oil media which is designed to absorb hydrocarbons.