Eliminator Series Vapor Scrubber Systems
Eliminator 450 Scrubber System
Vapor Tech's Eliminator 450 Vapor Absorber Unit is designed to treat hydrocarbon emissions from vacuum trucks and tanks. Unique 100% stainless steel design requires no utilities and offers up to 98.5% removal of organics such as gasoline in the vapor phase. This system can be placed in a 'high work' area and during vacuum operations trucks may hook their pump exhaust to the unit to meet air regulations. These are also effective for use on frac-tanks and other small tanks to handle vapors during product movements (displacement). BIO SCRUB X chemical agent has been used in this scrubber unit and has been shown to yield ultra-high removal efficiencies. This chemical media is economically priced and spent media in most case may be used as fuel due to the high BTU value. Eliminator 450 comes standard with sample ports, check valve and knock-out pot. Available for short or long term rental.
All stainless steel vapor absorber designed to remove hydrocarbons from vacuum truck pumps. The Eliminator 450 has been shown to remove over 98% of gasoline vapors stemming from vacuum truck operations. The system is skid mounted and requires absolutely no utilities. To achieve 98%+ removal, Vapor Tech has developed a chemical media known as BIO SCRUB X. This chemical media is economically priced and when spent, may be used as a fuel source due to the high BTU values. All components are of high quality and industrial grade.
Removal efficiencies as high as 98.9% for hydrocarbons such as gasoline!
Uses Vapor Tech's economically priced Bio Scrub X chemical media to absorb hydrocarbons.
Excellent for vacuum truck emissions & tank venting operations.
Includes check valve, sample ports and knock-out canister.
304 SS construction guarantees long life and dependability.
Requires no utilities!
Excellent for remote locations.
Extremely easy to operate!
| | |
| --- | --- |
| Unit Footprint | 6' x 6' |
| Unit Height | 7.5' |
| Vapor Inlet Size & Type | 4" camlock |
| Vapor Outlet Size & Type | 4" camlock |
| Typical Chemical Volume | 125 gallons |
| Maximum Airflow | 500 CFM |
| Maximum Pressure | 10 PSI |
| Maximum Vacuum | Not designed for vacuum |
| Sample Ports | One per suction and discharge (vapor) |
| Utilities Required | None |
| Pressure Drop Across Unit Approximately 30" wg @ 450 CFM | |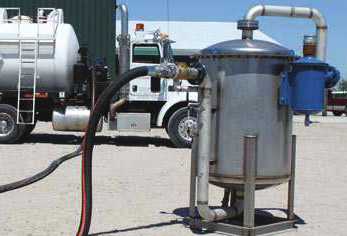 Related Products
Check out these other great Eliminator Series Vapor Scrubber Systems products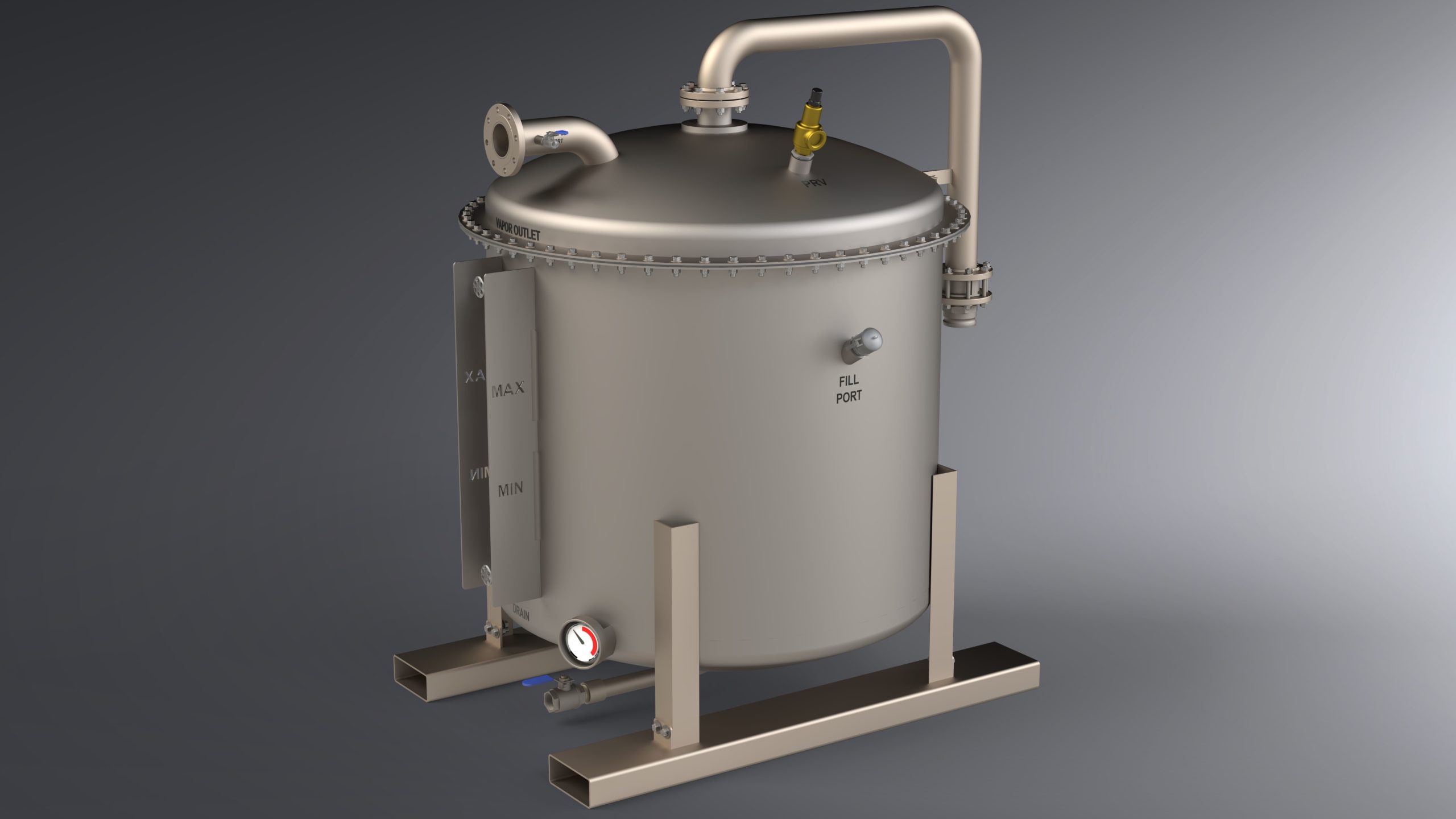 The E550-304S is a 'forced induction' vapor scrubber unit.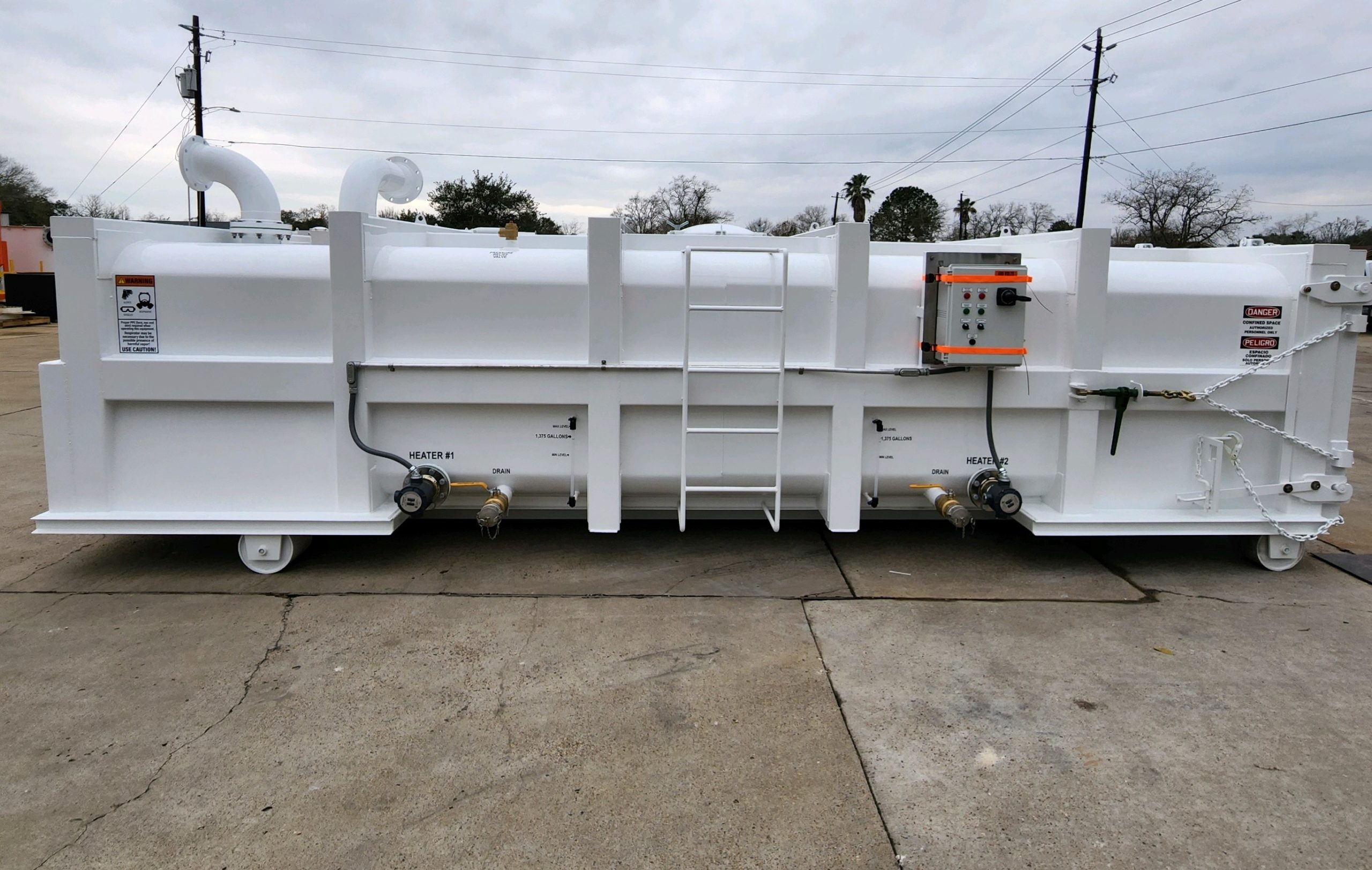 The Eliminator 5500 scrubber unit is designed to treat hydrocarbon and other vapors from Air-Movers and GapVac units which typically have exhaust streams around 5500 CFM.