Steel Vapor Scrubber Systems
Eliminator 5500 Scrubber System
The Eliminator 5500 scrubber unit is designed to treat hydrocarbon and other vapors from Air-Movers and GapVac units which typically have exhaust streams around 5500 CFM. This system has large solution capacity (minimum of 1375 gallons) and requires no utilities to operate. High efficiencies for hydrocarbons and other emissions are possible (98%+) due to the unique distribution system inside the unit as well as the proprietary mist elimination system. These units require roll-off truck service for delivery and pickup and are available for weekly and monthly rentals. For hydrocarbons we highly recommend our BIO-SCRUB X chemical media which has been shown to remove 98.5% of VOC's (gasoline) in this type of system. Spent media in most cases can be reused for fuel or stripped and reused.
Removal efficiencies as high as 98% for hydrocarbons such as gasoline!
Uses Vapor Tech's economically priced Bio Scrub X chemical media to absorb hydrocarbons
Excellent for air-mover and GapVac exhaust (~5500 CFM)
Includes stainless steel internal distributor and mist eliminator
Requires no utilities!
Excellent for remote locations
Using other scrubbing solutions, unit able to scrub a host of other vapors
| | |
| --- | --- |
| Unit Footprint | 8'x24'L |
| Unit Height | 7.5' |
| Vapor Inlet Size & Type | Dual 10" Flange |
| Vapor Outlet Size & Type | 12" Flange |
| Typical Chemical Volume | 1375-1650 gallons |
| Maximum Airflow | 5500 CFM |
| Maximum Pressure | 2 PSI |
| Maximum Vacuum | 25" wc |
| Sample Ports | One on inlet and one on exhaust |
| Utilities Required | None |
| Pressure Drop Across Unit | Approx. 35"wg @ 5500 CFM |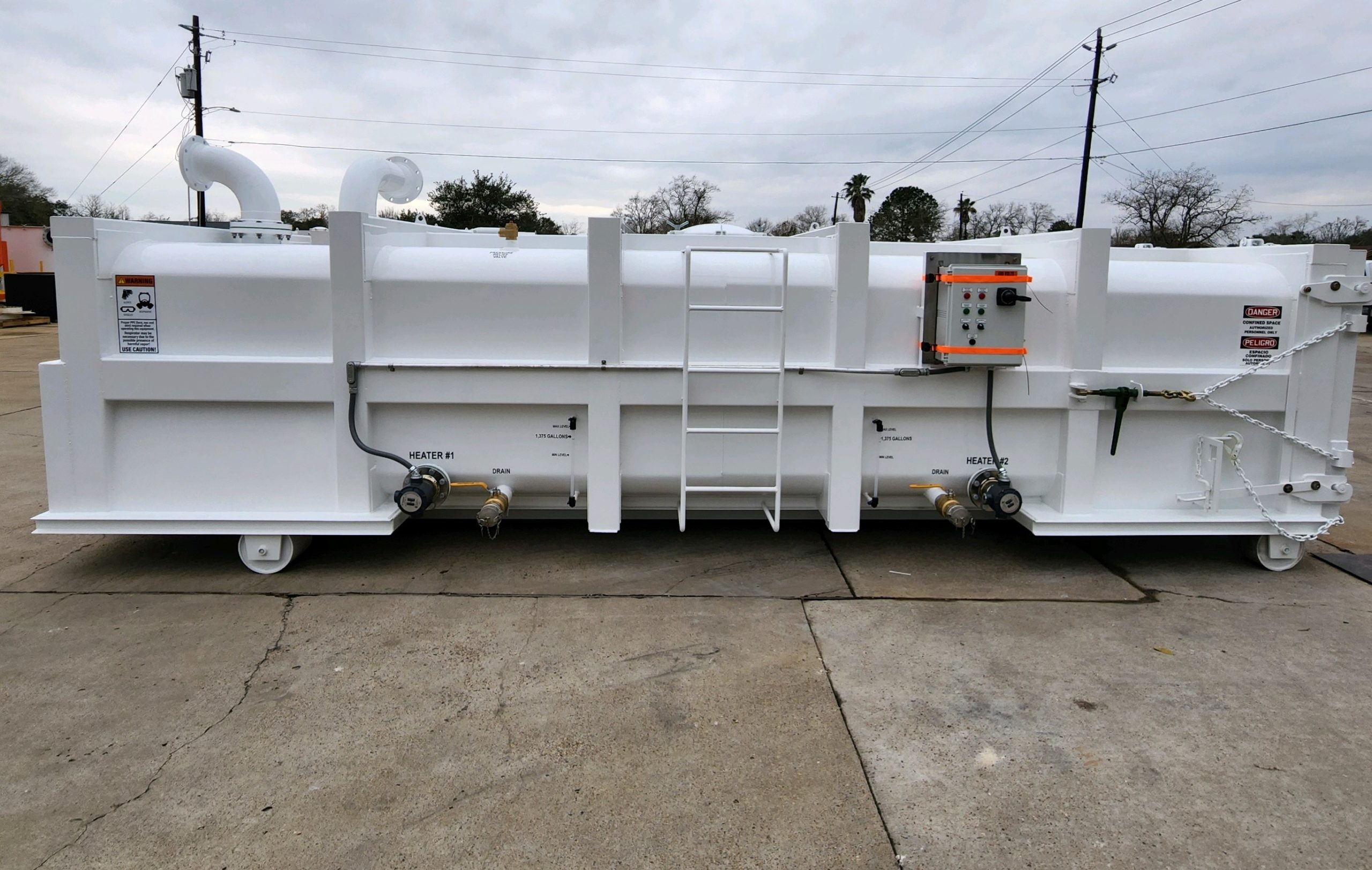 Related Products
Check out these other great Steel Vapor Scrubber Systems products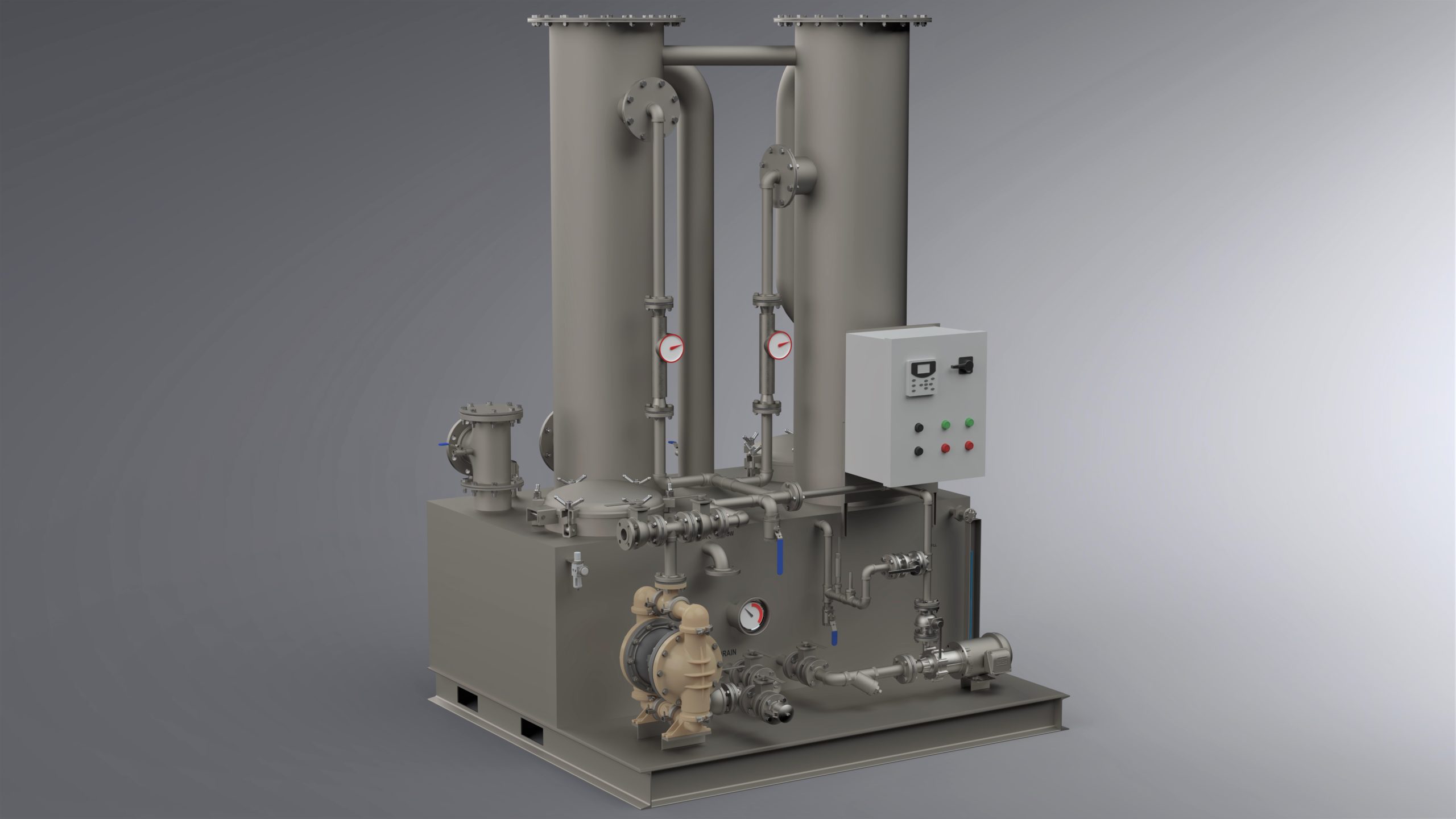 Dual column stainless steel scrubber for vapor flows up to 750 CFM.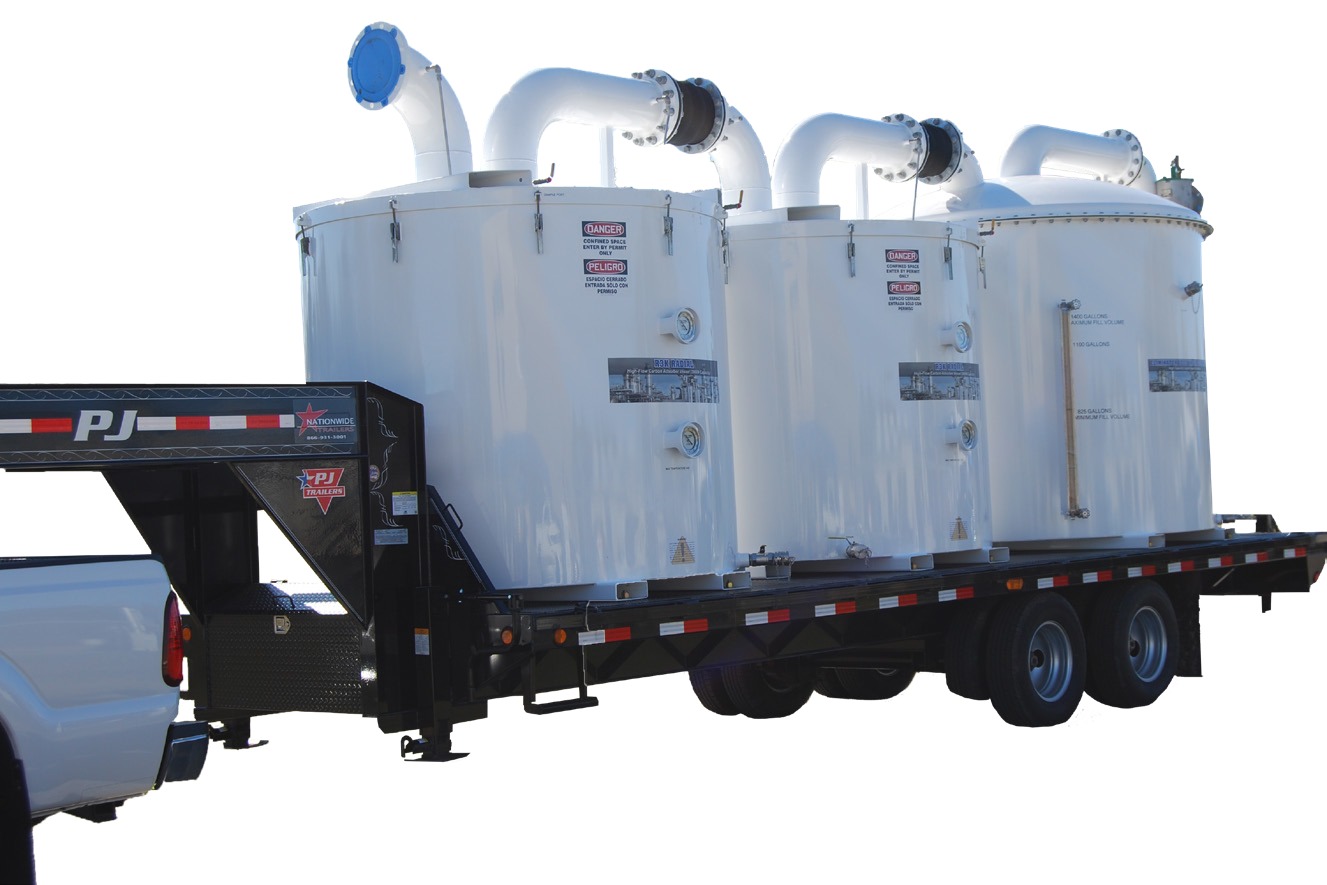 Trailer mounted wet scrubber followed by twin 3000# Radial Carbon Beds.