Carbon Filtration Equipment
NOVAC 750 Carbon Vessel
The NOVAC 750 is a continuation of our popular NOVAC series carbon adsorbers. Designed for applications within the 20-550 CFM flow range. Includes temperature gauge and water/nitrogen purge system which greatly increases the safety of the unit and limits chance of thermal event or bed fire. Unit holds approximately 750 pounds of activated carbon media. The NOVAC style units are unique in that they do not require vacuum service to unload spent media. When media is spent, simply raise unit into the air with forklift, place a carbon sack under the discharge valve, and then open the bottom discharge valve. Save valuable time and resources! Never wait for a vacuum service or cyclone again! Available for rental or purchase.
Safest carbon adsorber on the market today, period!
No carbon service required! Empty carbon on-site in 15 minutes or less!
No more downtime waiting for carbon change-out or cyclone service.
Large temperature gauge gives instant core temperature feedback.
Liquid purge valve allows customer to instantly flood unit with water if temperature exceeds safe range.
Access ladder to top manway.
Large-access manways.
Skid mounted design.
| | |
| --- | --- |
| Unit Diameter | 36" |
| Unit Height | 7.5' |
| Vapor Inlet Size & Type | 4" Camlock |
| Vapor Outlet Size & Type | 4" Camlock |
| Typical GAC Volume | 750 Pounds |
| Maximum Airflow | 550 CFM |
| Maximum Pressure | 8 PSI |
| Maximum Vacuum | 20" WC |
| Top Carbon Access Port | 20" Vacuum Lid |
| Side Access Port | 12" Vacuum Port |
| Bottom Carbon Dump Valve | 6" |
| | |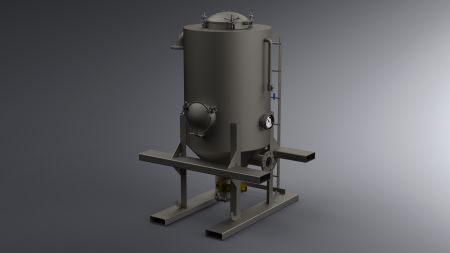 Related Products
Check out these other great Carbon Filtration Equipment products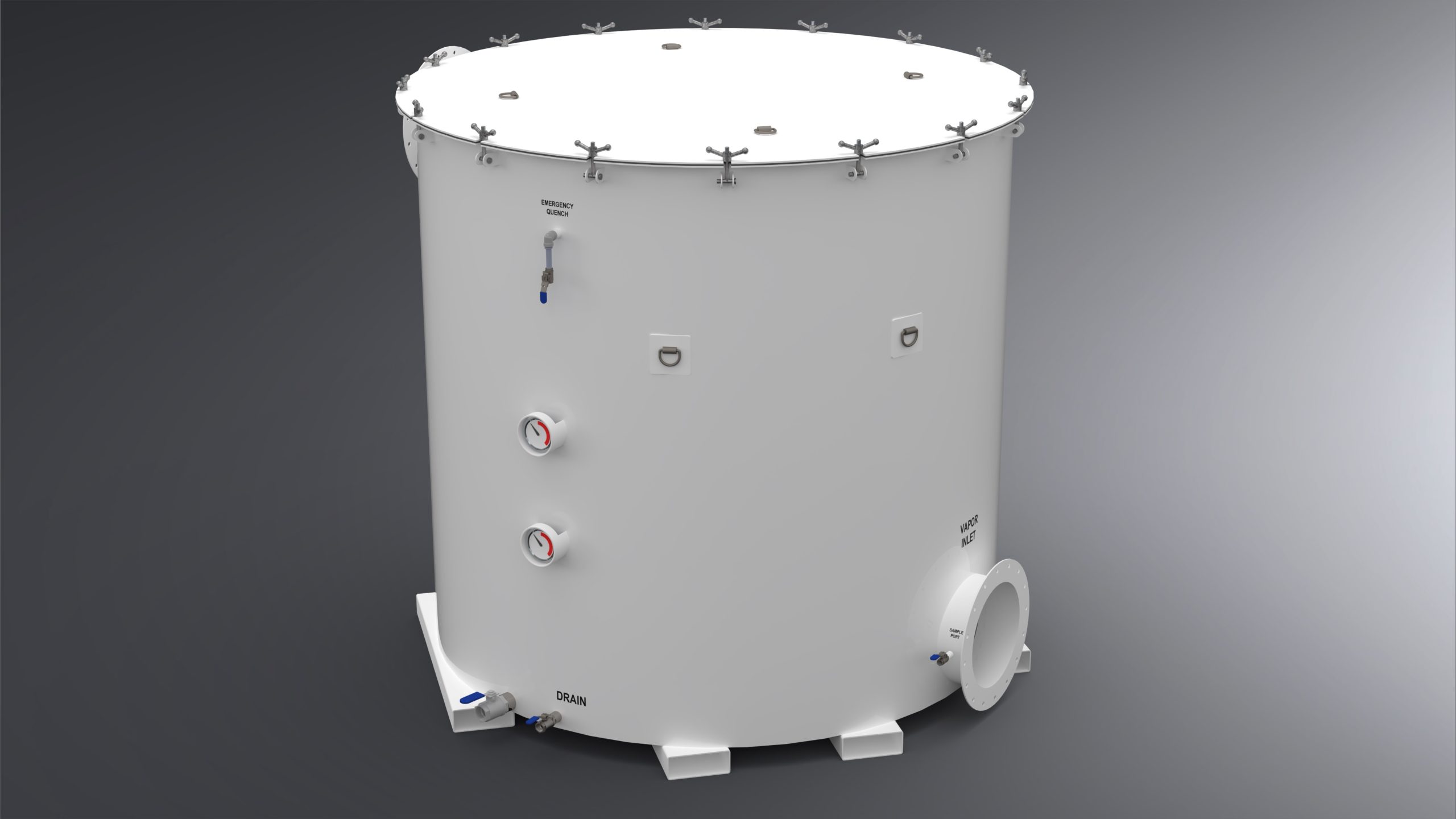 Vapor Tech's R4K radial carbon bed adsorber is designed for airflow rates up to 10,000 CFM with low pressure drop (when compared to traditional linear beds).