Steel Vapor Scrubber Systems
Eliminator E550-1000 Scrubber System
The E550-1000 is a skid mounted vapor control system comprised of a forced induction vapor scrubber followed by twin 1000# carbon beds. Designed for vapor flows up to 500 CFM. This system has a stainless steel E550 which alone can achieve 98% removal of vapor contaminants such as hydrocarbons. The twin 1000# carbon beds polish the vapors to near 100% removal. This system has temperature gauges and emergency water quench system which make it the safest system available today. Large carbon extraction valves make removal of spent carbon possible within 15-20 minutes. No carbon extraction machine or cyclone required! Catwalks included for both carbon bed which makes loading of fresh carbon safe and easy.
Compact Design
Liquid Scrubber Followed by Dual 1000# Carbon Vessels
Designed for Vapor Flows Up to 500 CFM
Excellent for Vacuum Truck Emissions
Requires no Utilities!
Includes One-Of-A-Kind Safety Features Such as Temperature Gauges as well as Emergency Water Purge System (in case of elevated temperatures)
'Easy-Dump' Carbon Valve Makes Removal of Spent Carbon Simple (Carbon Extraction Machine or Cyclone not Necessary)
| | |
| --- | --- |
| Unit Footprint | 92" W x 128" L |
| Unit Height | 8.2' |
| Vapor Inlet Size | 4" |
| Vapor Outlet Size | 4" |
| Empty Weight | 6000# |
| Maximum Vapor Flow | 500 CFM |
| Utilities Needed | None |
| Maximum Pressure | 2 PSI |
| Pressure Drop Through Entire System | 40" of Water |
| Chemical Scrubber Volume | 275 gallons (Normal) - Maximum 400 gallons |
| Carbon Bed Volume | 1000# of GAC per Bed (2000# total per scrubbder unit) |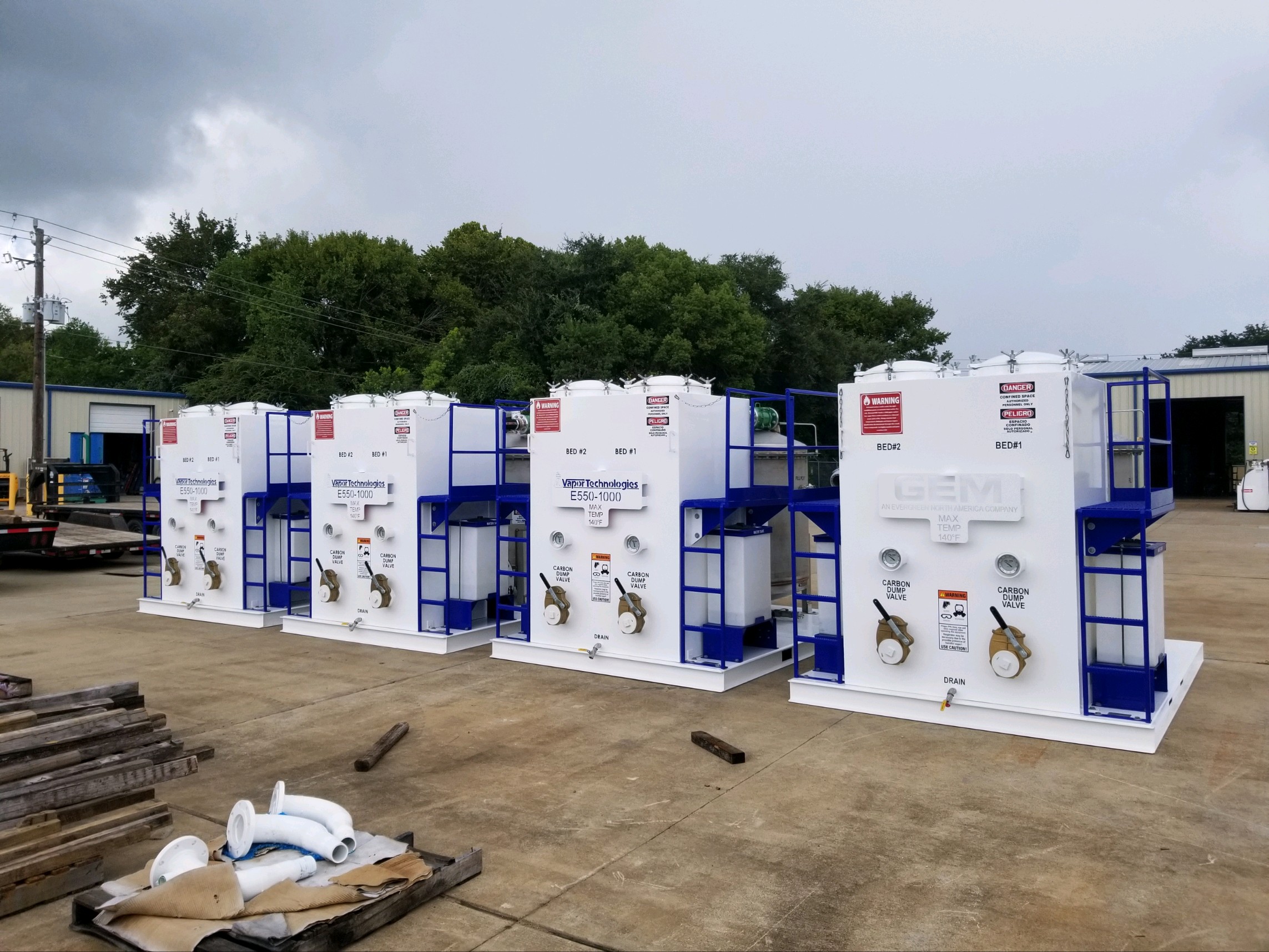 Related Products
Check out these other great Steel Vapor Scrubber Systems products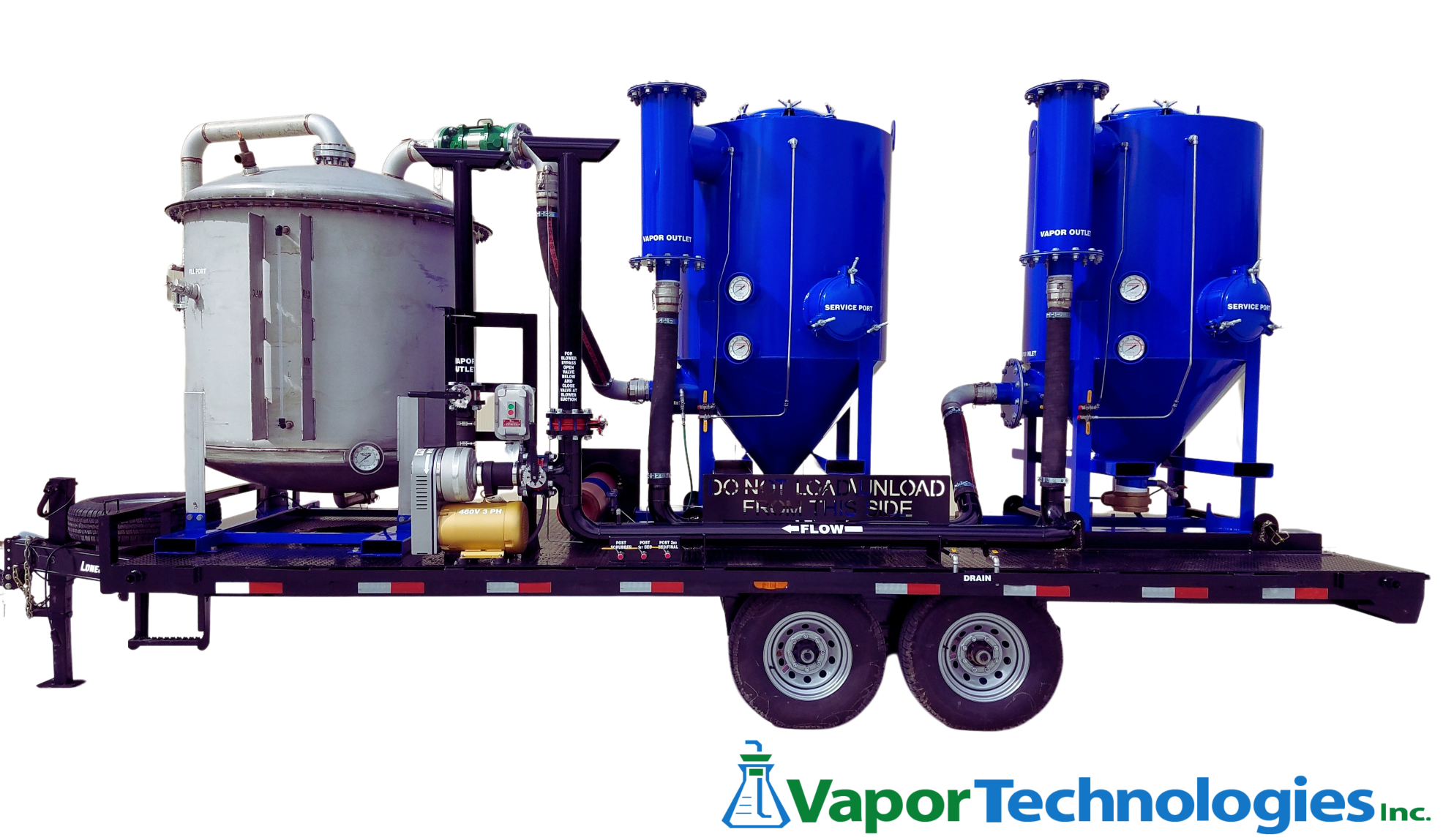 The E550-1KR is a complete trailer-mounted vapor scrubber unit designed for vapor flows up to 500 CFM.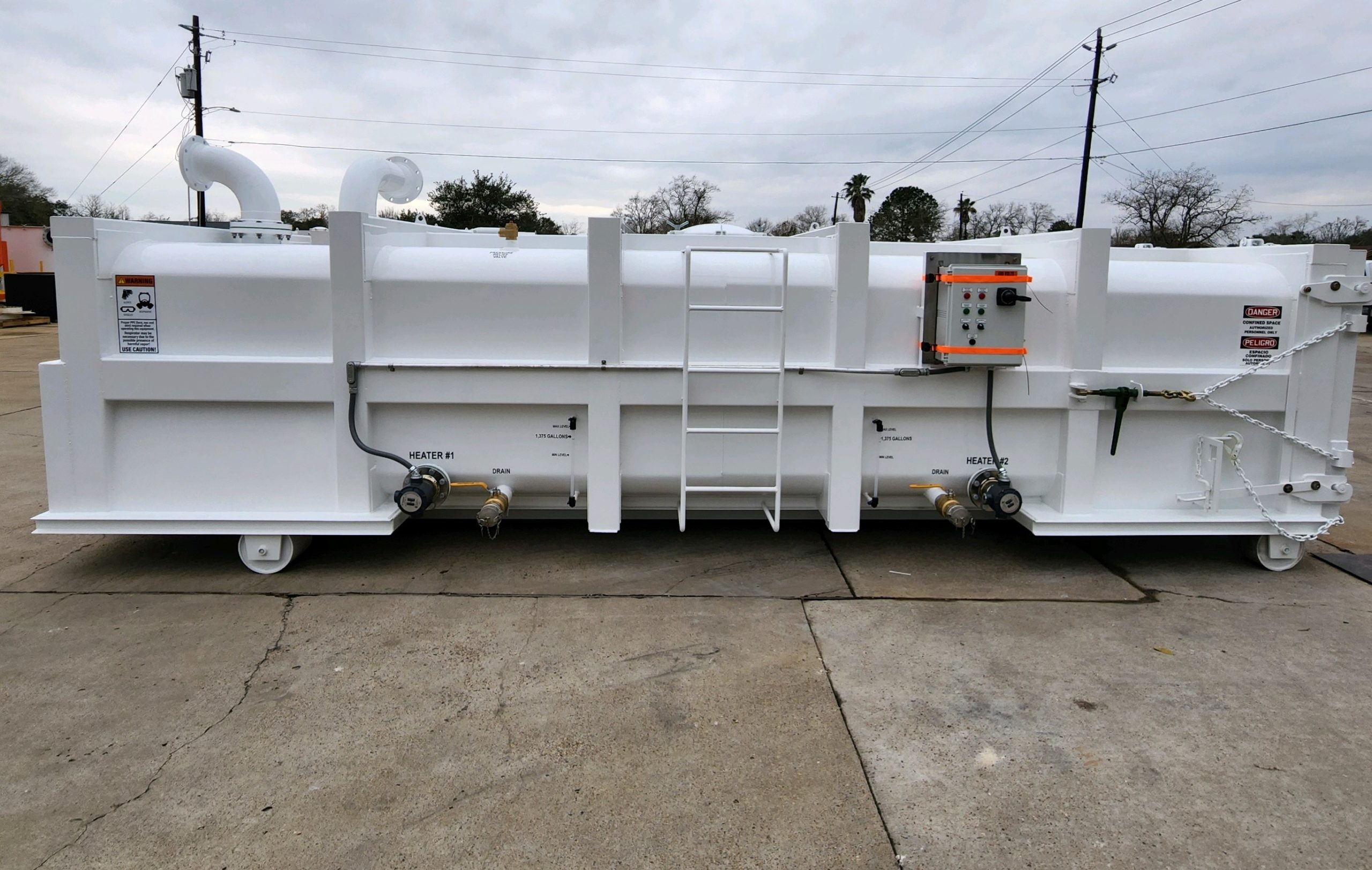 The Eliminator 5500 scrubber unit is designed to treat hydrocarbon and other vapors from Air-Movers and GapVac units which typically have exhaust streams around 5500 CFM.