Heavy-Duty FRP Units
FRP (Fiberglass Reinforced Plastic) units offer excellent corrosion barrier and strength. Vapor Tech offers these scrubber units for a range of vapors including most corrosive applications. We offer many resin types which enhance the corrosion barrier and life of the unit. Options such as heat tracing, pH control, and ORP are available for these units.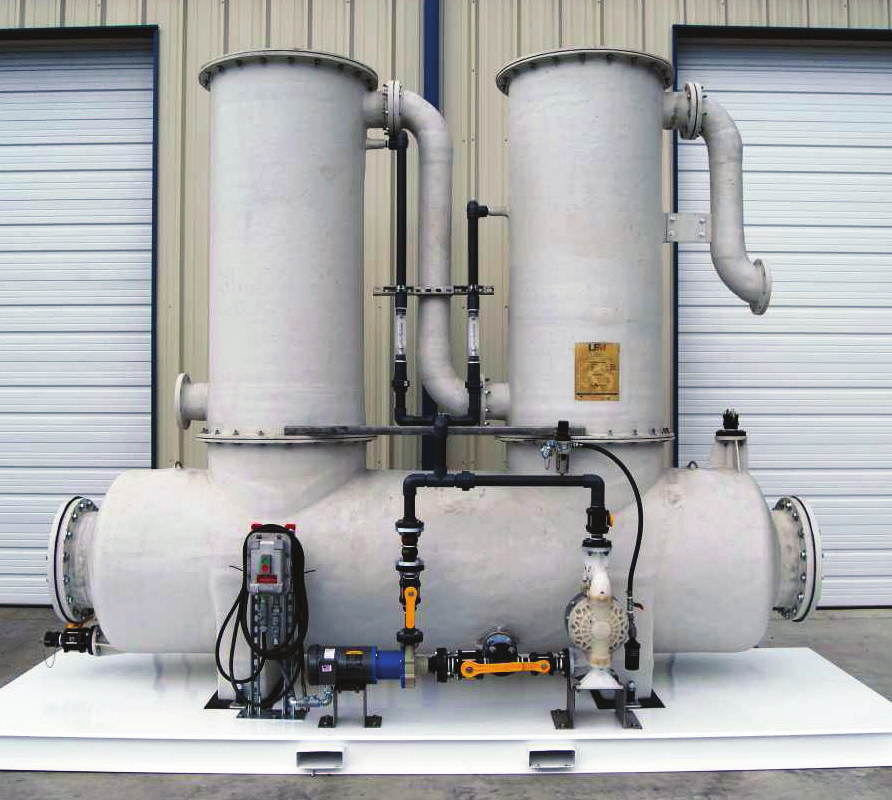 Related Products
Check out these other great products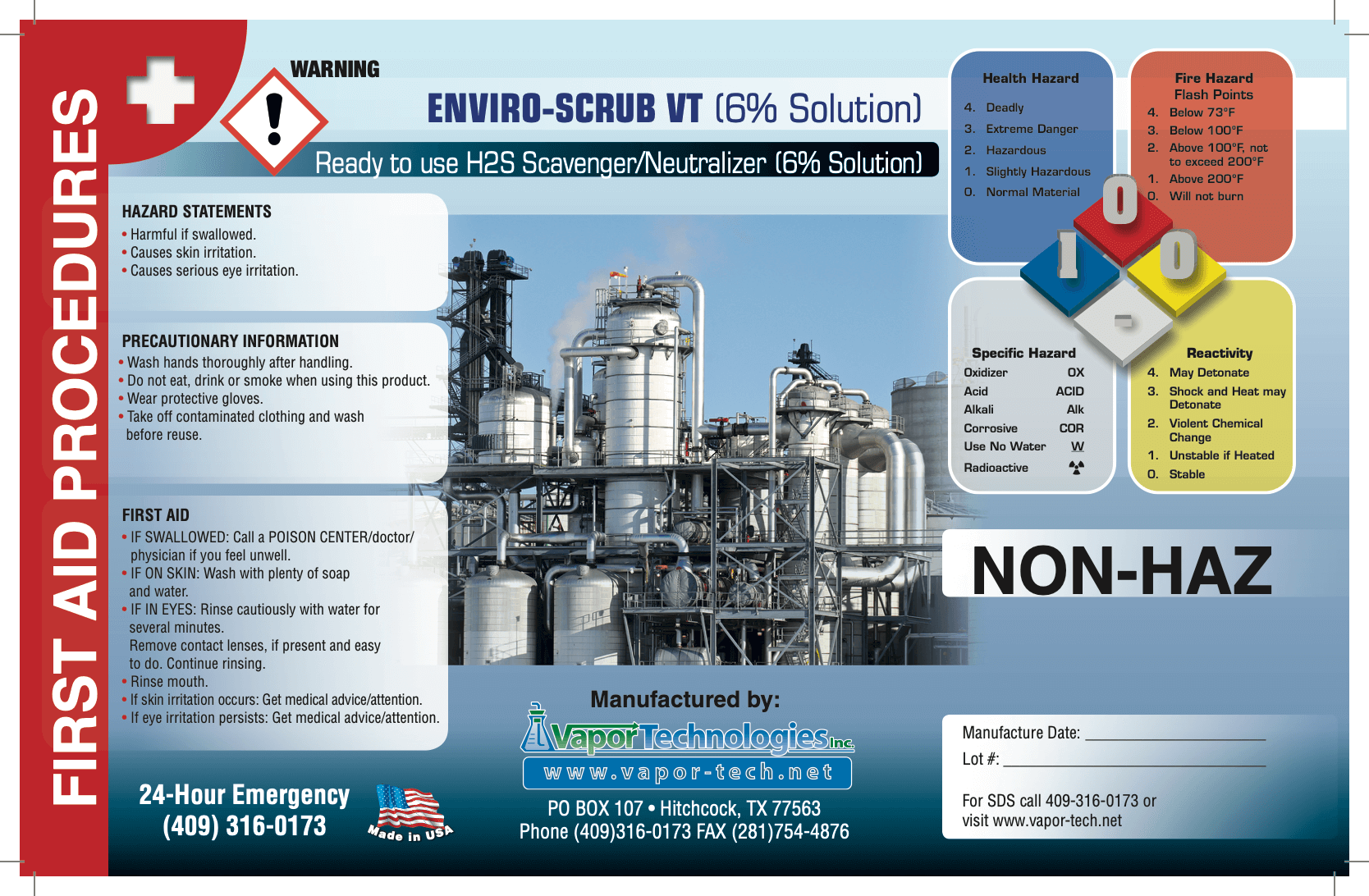 Enviro-Scrub VT (6% Solution) is a pre-diluted mixture that is designed to quickly neutralize H2S.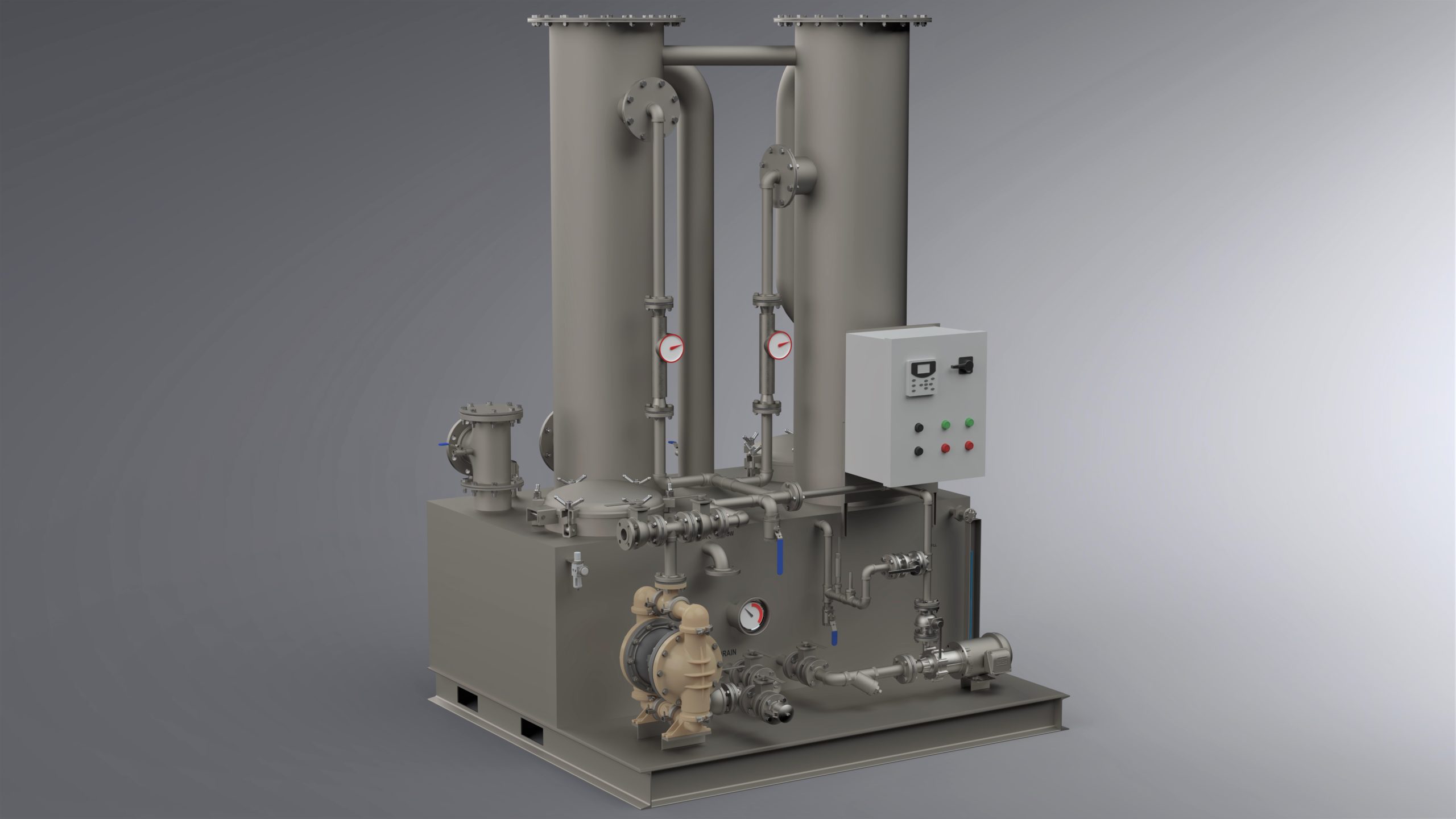 Dual column stainless steel scrubber for vapor flows up to 750 CFM.