Carbon Filtration Equipment
NOVAC 2000 CARBON VESSEL
The NOVAC 2000 is a one-of-a-kind carbon vessel. This unit holds 2000# of GAC and is good for airflows up to 1500 CFM. What makes it unique is the fact that is does not require spent carbon removal service such as a cyclone or vacuum truck to remove spent carbon. When your carbon is spent simply lift the NOVAC 2000 with a forklift into the air, attach a fresh carbon sack to the bag hooks under the unit, and then open the bottom lever valve to allow the carbon to flow out of the unit. You can remove spent carbon and add fresh carbon back into unit within 15 minutes. Not only are these units easy to service, but they are the safest carbon beds on the market, hands down. Each NOVAC 2000 has dual temperature gauges with deep wells. These give immediate core temperature readouts and can signify if you have a thermal issue. Each unit also has an emergency liquid purge system. If temperatures do get out of hand, you can attach water to the valve located on the unit and open it to saturate the entire unit with fresh water. This will greatly help avoid a bed fire. Lastly, all NOVAC 2000 units have ladders which safely allow access to the top of the unit. Units available for rental or purchase.
Safest carbon adsorber on the market today, period!
No carbon service required! Empty carbon on-site in 15 minutes or less!
No more downtime waiting for carbon change-out or cyclone service
Large temperature gauges give instant core temperature feedback.
Liquid purge valve allows customer to instantly flood unit with water if temperature exceeds safe range.
Access ladder to top manway
Large access manways
Skid mounted design
May be used by themselves or to polish vapors off vapor scrubber systems
| | |
| --- | --- |
| Unit Diameter | 60" |
| Unit Height | 9' |
| Vapor Inlet Size & Type | 10" Hose or Flange (150#) |
| Vapor Outlet Size & Type | 10" Hose or Flange (150#) |
| Typical GAC Volume | 2000 lbs |
| Maximum Airflow | 1500 CFM |
| Maximum Pressure | 8 PSI |
| Maximum Vacuum | 20" wc |
| Top Carbon Access Port | 20" Vacuum Lid |
| Side Access Port | 12" Vacuum Port |
| Bottom Carbon Dump Valve | 6" |
| | |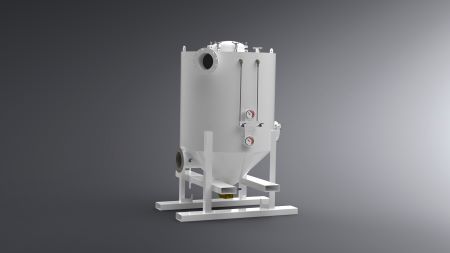 Related Products
Check out these other great Carbon Filtration Equipment products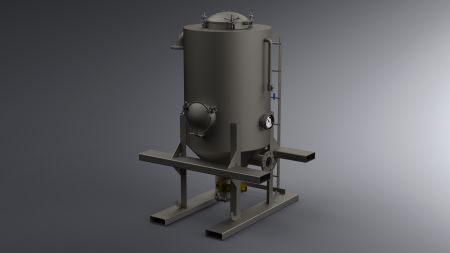 The NOVAC 750 is a continuation of our popular NOVAC series carbon adsorbers.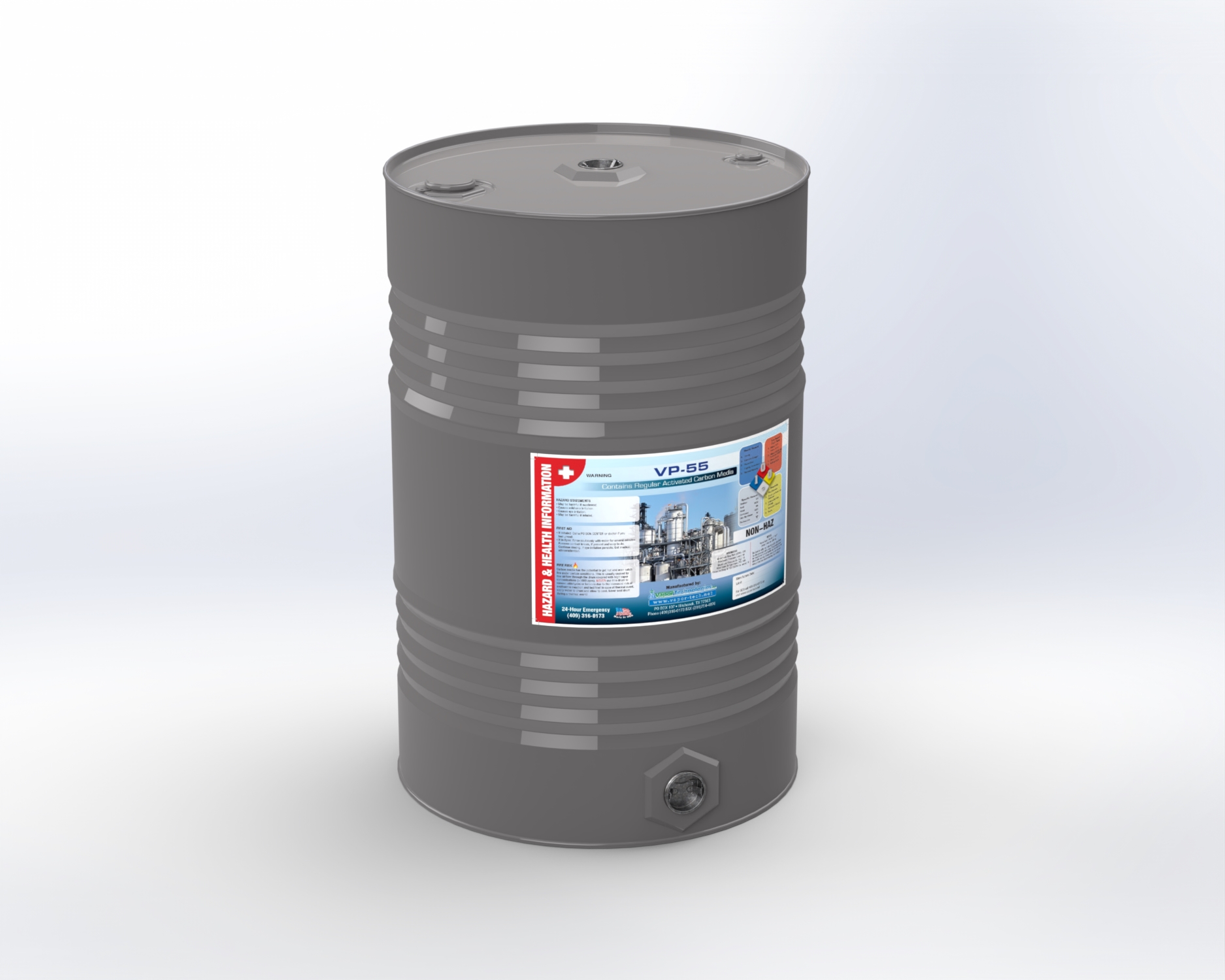 The VP55D carbon adsorber is designed to convert H2S and other reduced sulfur compounds into elemental sulfur.